American Horror Story Finale Sneak Peek: Ben Wants His Baby!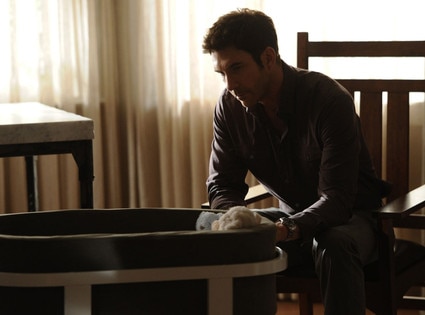 Prashant Gupta / FX
"After everything that has happened, how can you still be so blind?"
Such is the question Constance (Jessica Lange) poses to Ben (
Dylan McDermott
) when he drops in on her to take back his baby son. And speaking of questions, our exclusive clip of next week's American Horror Story finale sure does raise a lot more of them…
For starters, why does Ben want to bring his son back into that evil house? Is he that deep in denial? Also, it seems that Constance may be hell-bent on keeping that child in her possession, but her reasoning is legitimate. And finally, how is Ben handling the death of his daughter and his wife? Constance would sure like to know.
So many questions and still so many days away until the finale to get answers! Check out our first look at "After Birth" below, and we'll see you in the comments for one last round of speculation.